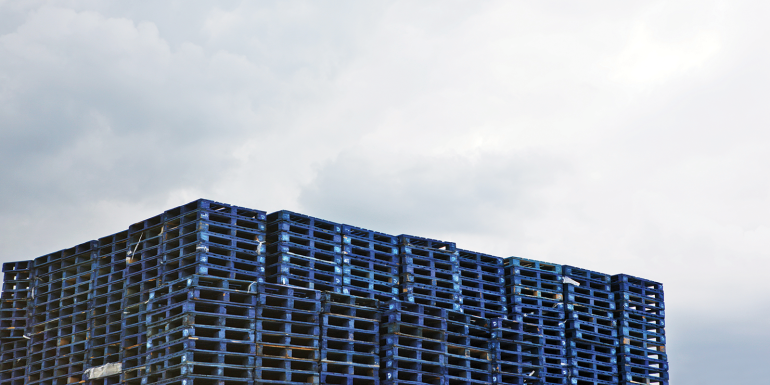 Reconomy explores some of the building materials you can reuse and recycle
The construction sector is responsible for 11% of global carbon emissions. To address this, the UK Government has introduced a ten point plan to reduce carbon emissions within the industry. This includes releasing whole-life carbon assessments to the general public and updating design standards. But there are many more things the construction industry can do to reduce its carbon footprint, including reusing and recycling building materials. As well as being environmentally conscious, research shows that this can reduce costs and improve a company's credibility. So, think outside of the box and focus on sustainable waste management.
Plasterboard
The war on plastics is a continuous effort; 380million tonnes of plastic is thrown away every year worldwide, and only 9%is recycled adequately. To battle this, the construction industry should recycle and reuse its plastic waste. This includes plasterboard (drywall) which often has plastic inter layers, laminated insulation or plastic foil backing partly as a vapour barrier and partly to reflect heat. As walls are an integral part of any building, the construction industry produces a surplus of plasterboard. One of the best ways to dispose of this is single-stream recycling. This allows businesses to recycle large volumes of waste with ease and can also be applied to some of the other materials listed in this article.
Metal
According to the Galvanizers Association: "Steel is the world's most recycled construction material and approximately40% of all steel production is based on recycled scrap. Over 500 million tonnes of steel are multi cycled worldwide each year– equivalent to 180 Eiffel Towers every day. Steel used in construction has a very high rate of recycling at end of life. "For example, in the UK, 87% of constructional steel is recycled; 10% is reused and only3% goes to landfill.
By comparison to other materials – such as concrete – when steel is removed during demolition of buildings, no material is left un salvaged. That means there is no residue to contaminate the site in years to come – it has all been removed. Research indicates that when steel is used instead of concrete in construction and demolition, it offers a 19% reduction in carbon dioxide foot print." It is also simple to recycle or reuse steel reinforcement bars; the Steel Recycling Institute claims around 65% of these bars are recycled.
Brick
In the UK, brick is the most common material used to build houses. This is because clay bricks can withstand broad shifts in temperature and weather, are resistant to damp and also require little maintenance. And while many new developments use timber frames and concrete to create load-bearing structures for houses, brick work will often still make an appearance, even if only for aesthetic reasons. It's therefore important to make brick building material as sustainable as possible.
Luckily, reclaimed bricks can be used in construction – especially during renovation work, as it enables the work to stay in keeping with period properties.
Wooden pallets
Building requires a large number of different materials, and these are often stacked and stored on wooden pallets. Every year, around 18 million pallets are manufactured for the UK construction industry alone, with estimates suggesting less than 10% are currently reused.
Pallets form up to 10% of construction waste. Initiatives such as The Pallet Loop aim to change that by supplying stronger pallets with a longer design life, enabling them to be reused. Painted a distinctive shade of green to indicate that they are for reuse and not disposal, the pallets are distributed to manufacturers who then use them to transport products to construction sites after paying a deposit per pallet. As pallets move through the supply chain, the deposit passes from manufacturer to merchant to end-user. After being stacked and stored, The Pallet Loop collects them, thereby reducing site clutter, and returns the deposits. It then repairs them as necessary and recirculates them.
Glass
The UK construction industry generates 200,000 tonnes of glass waste per year. Moreover, only two manufacturers in the UK recycle glass from construction/demolition sites, and only3% of the glass recycled in the construction industry is postconsumer. Nevertheless, 15% less energy is required to create new glass from recycled materials opposed to raw materials. Glass Pass is a community of architects, glass manufacturers, façade engineers and building owners who are hoping to change this by diverting glass from landfill or from being downcycled by creating a link between architects, engineers, demolition contractors and glazing manufacturers.
Insulation
According to Isover Saint-Gobain, "One of the most effective ways to reduce the impact of construction is recycling insulation." It and many similar companies note that their insulation products are both recyclable and contain recycled materials. Gordon Hart, a consulting engineer for Artek Engineering, goes further, discussing the many different insulation elements that can and should be recycled – see links to read the article in full.
So, the case for recycling construction materials is clear: it brings energy savings and lowers consumption of natural resources to produce new materials. It reduces the need for landfill and, by processing hazardous waste properly, minimises toxic build-up in the environment. It reduces the cost of disposal and transportation, and reduces the demand for new resources– which also cuts transportation and production costs. And it gives companies that recycle a competitive edge by helping building owners earn green building rating system points for LEED certification and improves a construction company's credentials in the eyes of the public.
While the construction industry has far to go before it is carbon neutral, by using materials that can be –or have been – recycled brings it a few steps closer.
For more, visit reconomy.com
Further reading at bit.ly/ConstructionRecycling and bit.ly/GreencoastGuide
---
Links
Galvanizers Association: bit.ly/SustainableSteel
Steel Recycling Institute: bit.ly/BuildingMetals
Reclaimed Bricks: bit.ly/ReclaimedBricks
Pallet recycling: bit.ly/PalletLoop
The Pallet Loop: palletloop.com
GlassPass: glasspass-uk.com
Gordon Hart on insulation: bit.ly/InsulationRecycling
---
Image credit | Getty