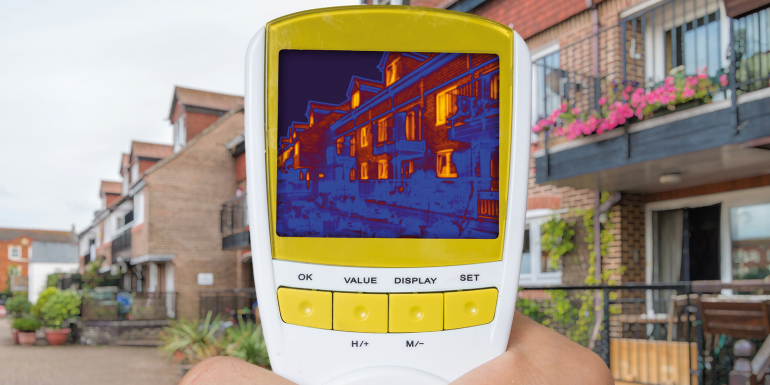 Stuart Fairlie MCABE believes the new energy standards are a jab in the arm for low-carbon living – and there's no time like the present for getting ready
You would be excused if energy efficiency standards had slipped your mind slightly during a cruel year of a global pandemic. It has been a long, dismal period. But for self-confessed energy obsessives such as myself, the mood was certainly improved by the latest policy and building regulations announcements at the start of this year.
First we saw the government's response to the major consultation on the Future Homes Standard 2025, a hugely important policy that promises future-proofed new homes with low-carbon heating and world-leading levels of energy efficiency.
While criticised in some quarters for not going far enough, fast enough, at Elmhurst Energy we saw the government's response as a clear sign that it meant business. A 31% uplift on current standards is much more than any of us could have expected even three years ago, and the government has now settled on an approach that should allow all parts of the homebuilding industry to move forward together at a steady and sustainable pace.
In fact, the response reflected everything that we had asked for. For example, as part of the transition to the Future Homes Standard there will be an interim change to Part L standards for new dwellings. This is now projected for June 2022 and is extensive, including retaining the fabric energy efficiency standard as a compliance metric, plus increases in air-tightness testing, improved compliance procedures and sensible transitional arrangements.
Overall, we see it as a good balance that sets a medium-term target and allows everyone to know the direction of travel, giving us the time needed to ready our people, processes, materials and new innovations.
At the same time, the government dropped a huge consultation with more than 130 questions on thermal performance and energy efficiency of existing buildings, non-domestic buildings and new ones at risk of overheating. This is what we are working through now. However, this only relates to England so far. Wales did its consultation before Christmas, Scotland is looking at its newbuild proposals as we speak and Northern Ireland is working hard to understand how best to approach the new standards in a way that can be implemented more easily by its builders.
Prepare yourself
Admittedly, there has been some slippage in energy standards owing to Coronavirus – for example, at the time of writing there is still no date set for the Energy Efficiency (Domestic Private Rented Property) Regulations in Scotland (MEES-type standards are already active in England and Wales). Covid-19 disrupted everything in our lives so much of this was to be expected. But we should certainly not assume that a virus has killed off these regulations.
Indeed, I'm sounding the klaxon now for us all to prepare for important changes to both residential and non-domestic buildings, existing and newbuild. It's a jab in the arm for lower carbon living and we advise you to start getting supply chains, processes and working practices ready for these regulations right now. In particular, it's time to invest in the skills we'll need.
All of our work here is now focused on preparing the market for these changes. We have a clear map for the country's trajectory towards genuinely low-carbon buildings. The impact of lockdowns was not enough to reduce the world's CO2 emissions and the climate crisis continues to become ever more urgent.
A pragmatic pause may have been wise last year, it's true, but the hard work of decarbonising our building stock is only just beginning – and 2025 will be upon us before we know it.    
Read more about Elmhurst's response to recent consultations at elmhurstenergy.co.uk
Stuart Fairlie- Technical and Operations Director at Elmhurst Energy An expert in UK energy assessment with experience in developing systems, training and accreditation, he is also Chair of the Energy Assessors Scheme Operating Board
Image credit | iStock