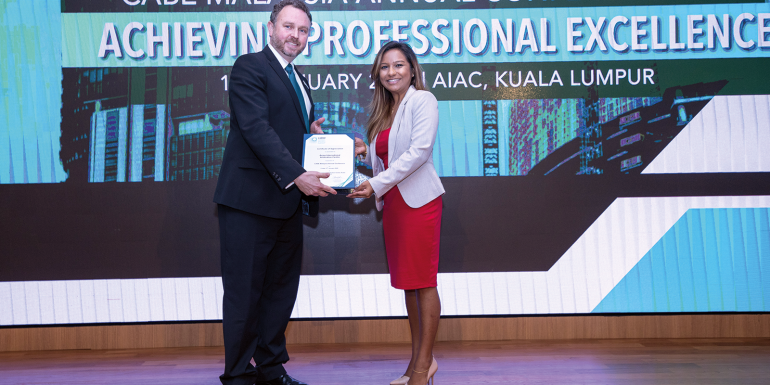 Professional excellence, quality and industry reform across the construction sector were among the topics debated at the CABE Malaysia Annual Conference.
Delivered by Chartered Association of Building Engineers (CABE) Malaysia Chapter, in conjunction with the Lighthouse Club of Kuala Lumpur and supported by the Malaysian CIDB (Construction Industry Development Board) and the AIAC (Asian International Arbitration Centre), the one-day event took place on 17 January in Kuala Lumpur, Malaysia.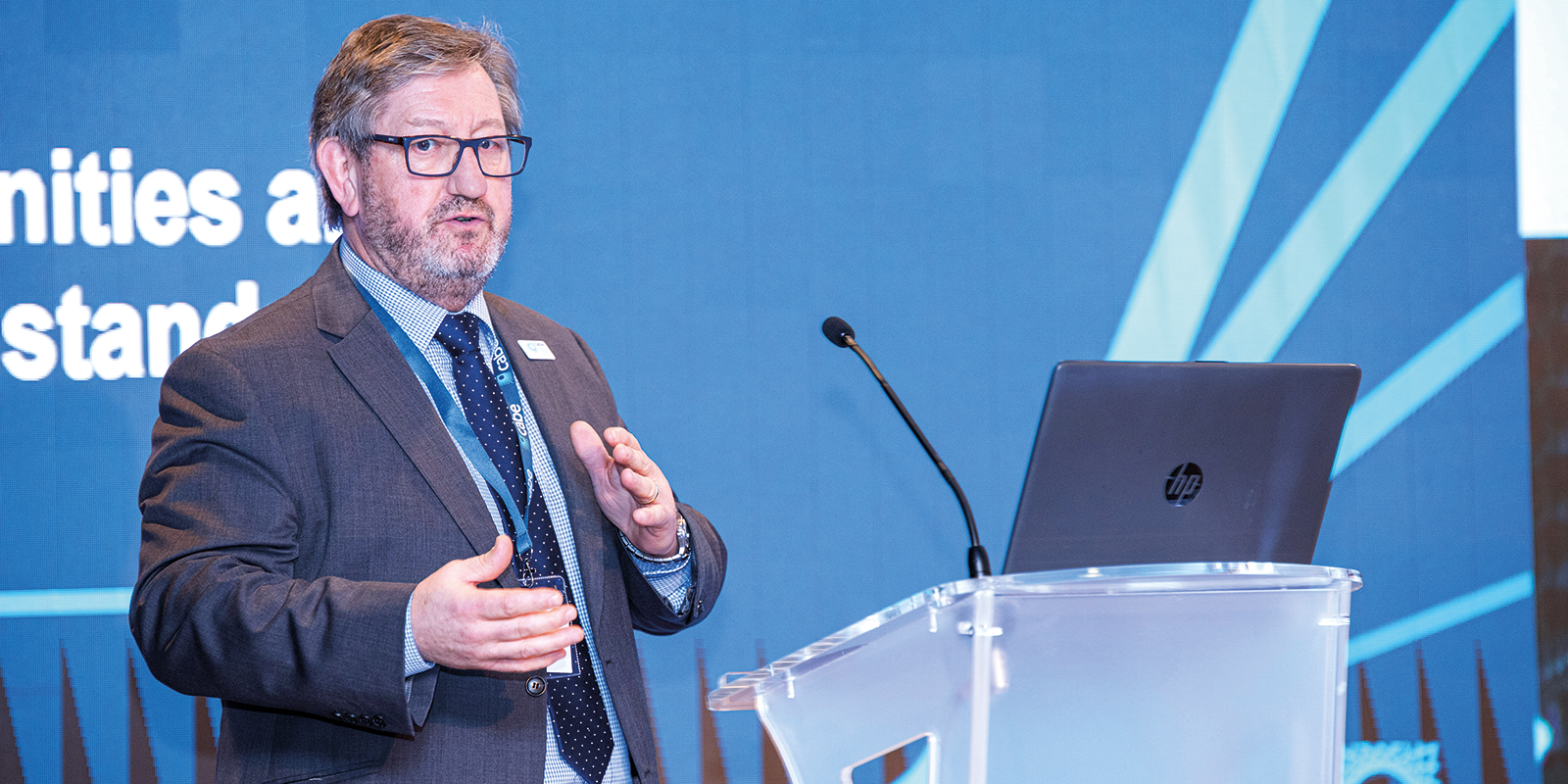 Superbly organised by CABE Malaysia Chapter Chair, Isacc Sunder Rajan Packianathan, Malaysia chapter committee members and volunteers, the conference welcomed more than 120 delegates to the AIAC. Delegates included professionals, from across Malaysia and the Asia Pacific region, students and lecturers from six Malaysian universities.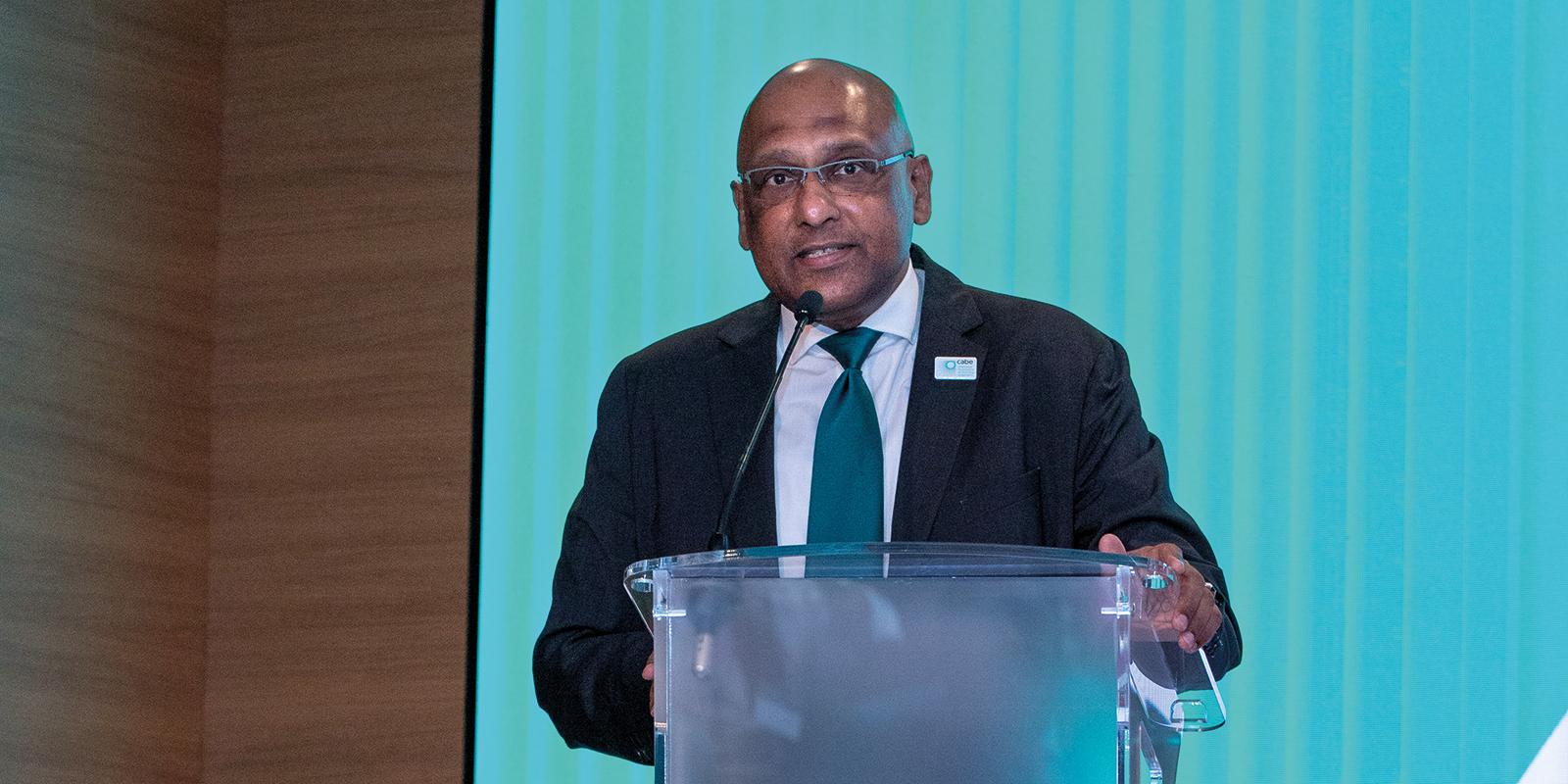 The Conference was opened by Malaysia Chapter Chair Isacc Sunder Rajan Packianathan; President of Lighthouse Club of Kuala Lumpur Ronan Collins; and the Deputy Director of AIAC Michelle Sunita Kummar. The event was chaired by Teoh Pui Mun, and featured a keynote speech by Dr Gavin Dunn, CABE CEO who spoke on the topic of current and unprecedented challenges facing the construction and property industry. His address set the background to the industry's skills and productivity shortages, as well as quality, performance and safety issues, and the challenges in tackling climate change – issues not restricted to the UK market but shared globally.
Being proactive
Aaron Driessen and Ezreen Fazlinda Abdul Malek of Lendlease Malaysia presented on construction site safety and bringing international global standards of health and safety. They highlighted a company culture of going beyond mere compliance and statutory and industry safety minimum requirements.
A presentation on AIAC Design and Built Standard of Contract was given by Ir. Harbans Singh of HKSK Dispute Resolution Chambers focused on the new contract produced by the AIAC (Malaysia). He showed a very proactive approach that arbitrators are taking to try and avoid conflict, including having a contract that is focusing on plain English, and bringing the parties together to minimise disputes.
The presence of so many engineering students and their lecturers was welcomed by the organisers, speakers and delegates. "It was brilliant to see students and their lecturers travel from across Malaysia to attend the conference. They stayed for the duration, offering probing questions to the speakers and showing that greater diversity is key to construction innovation," commented John Barfoot, Learning, Education & Academic Director at CABE. 
Other topics and issues covered included quality standards, façade fire safety and a presentation on the Grenfell Tower investigation which went on to highlight how the UK is not alone in improving building safety. Lightweight and high-strength concrete and improving rail asset management and project management – an oil & gas experience – also came under the spotlight by guest speakers and were debated.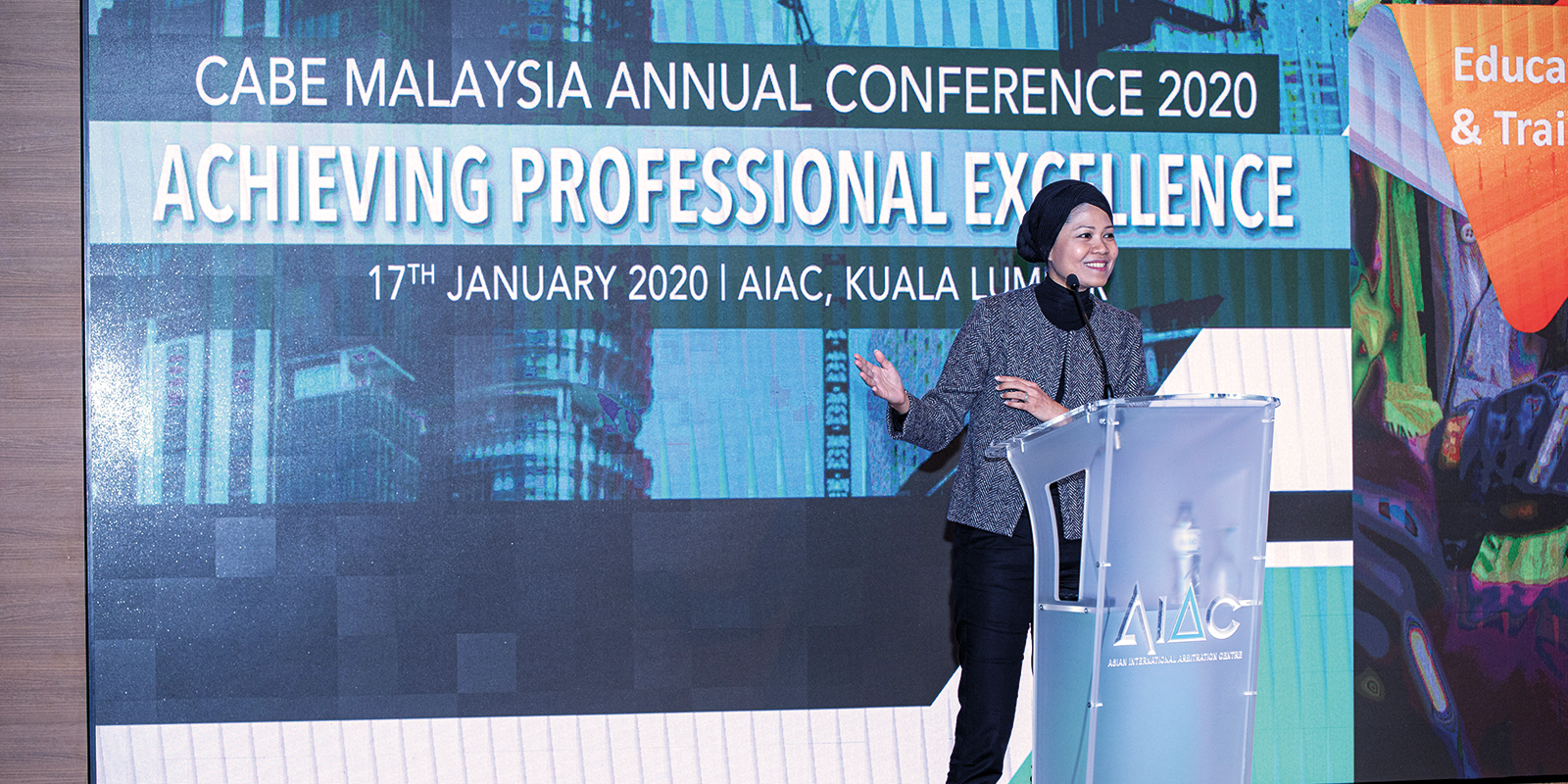 An international reach
A series of panel debates allowed speakers and delegates to discuss the key issues raised. With achieving professional excellence forming the theme for the opening address and with news on the day that CABE had become a licensed member of the Engineering Council, the event served as an important reminder of CABE's international reach and the recognition and competence of its members.
The conference gave delegates the opportunity to catch up with old friends, make new contacts, discuss current global and regional issues and network during breaks and the after-conference drinks buffet. 
Commenting on the conference, Gavin Dunn, Chief Executive of CABE said: "We have a growing international presence and events such as our conference in Malaysia provide the perfect opportunity for members to share information and learn best practice. It is also clear that many issues are global and by being an international organisation, CABE is ideally placed to share knowledge to help improve standards across the built environment. The licence award from the Engineering Council topped off what was a very successful day."
CABE has a diverse membership covering design, construction, evaluation and maintenance professionals with eight international chapters – Hong Kong, Malaysia, USA, New Zealand, Singapore, China, Macau, and Middle East. Now in its fourth year, the conference reflects the diversity of the CABE membership as well as issues facing the industry, both locally and internationally.