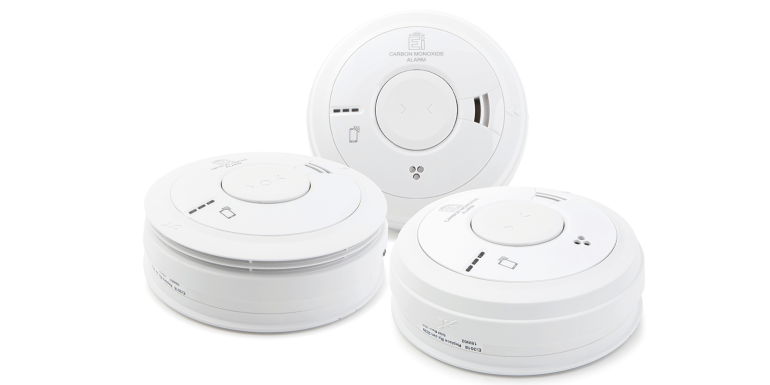 Legislation is set to change in Wales for rented properties. Aico welcomes the improved fire and carbon monoxide safety measures
Changes to the Renting Homes (Wales) Act 2016 will come into effect from 15 July 2022. The new regulations are designed to ensure rented properties in Wales are fit for human habitation, which includes the provision of adequate fire and carbon monoxide (CO) alarm systems.
Under the updated regulations, all landlords in Wales must ensure there are working smoke alarms on every storey of a property (including hallway and landing) and that all of a property's smoke alarms must be mains powered and interconnected with each other. Landlords are advised to refer to BS 5839-6:2013 for the recommended installation. However, Aico would also encourage landlords to reference BS 5839-6:2019+A1:2020 and always note the manufacturer's replacement date to ensure the alarms remain fully functional.
Additional smoke alarms can be installed at the landlord's discretion – that is, larger properties can benefit from greater coverage and thus protection, bringing greater peace of mind. For this reason, landlords are advised to consider the benefit of installing a heat alarm in the kitchen.
The Renting Homes (Fitness for Human Habitation) (Wales) Regulations 2022 also require landlords to install a CO alarm in any room that has an appliance burning gas, oil or solid fuel.
Fit for human habitation
Whether the dwelling is a fit place to live should be clear to both landlord and contract-holder in the vast majority of cases. Where a dispute cannot be resolved as to whether the dwelling is fit for human habitation, it will be a matter for a court to determine.
Section 91 of the Act places an obligation on landlords to ensure their property is fit for human habitation from the beginning of the tenancy and throughout. In total, there are 29 matters and circumstances set out in the Act that determine whether a rental property is fit for human habitation. These include damp and mould, fire and CO safety, electrical hazards, radon and volatile organic compound levels, natural light, excessive noise and extremes of indoor temperatures. The Welsh Government has issued guidance for landlords and property professionals that considers the new regulations, alongside the Housing Health and Safety Rating System (Wales) Regulations 2006, and prescribes the hazards associated with a risk of harm.
Andy Speake, Aico's National Technical Manager, comments: "The updated legislation is a great step towards ensuring there is adequate fire safety in rented properties in Wales, as previously there were no obligations for landlords regarding smoke and CO alarms. The enforcement of the revised regulations is a move in the right direction and will ensure greater levels of protection for tenants in Wales."
For more on the legislation and the government's guidance for landlords, visit bit.ly/WalesLandlords