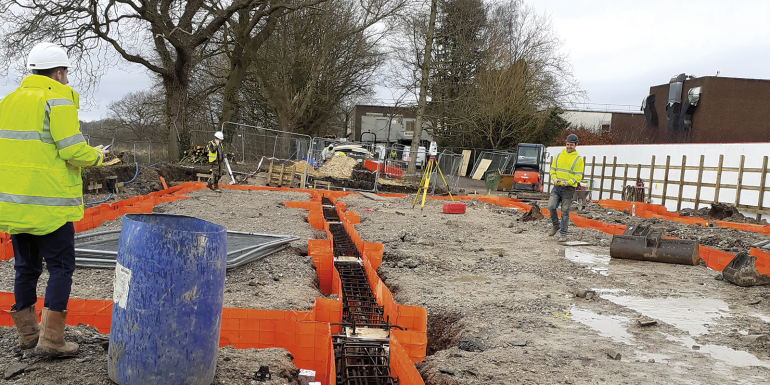 Jonathan Gallie, Group HR Director for Stroma, discusses a training programme built on the applied framework of CABE's competencies.
Stroma's Academy offers recent graduates, construction career changers and qualified surveyors the chance to become chartered building control surveyors and building engineers.
In response to the skills shortage, Stroma decided to upskill its own and provide a route into the profession for those with relevant qualifications, such as early-year professionals, university and college leavers, and those leaving a trade who wanted to upskill. What sets the Academy apart, however, is that CABE's core competencies were used to guide the learning and full professional membership of CABE awaits those who complete the course.
In 2019, Stroma became a Company Partner of CABE – the same year that CABE announced its new professional competency frameworks and disciplinary procedures. These set out in a structured way the knowledge or evidence required to demonstrate competence relevant to a specialism. For Stroma, the idea took hold that these could be used as a foundation for imparting professional training and standards as part of its work to fill the skills shortage.
"It was quite the task to use the competencies to map out an effective two-year training programme," says Jonathan. "You have to look at each element of the competency and ask 'how do you teach that in a classroom?' and then 'how do you apply it to the job?'. The course is a mix of academic work and vocational training – almost like an apprenticeship – with mentoring from an experienced surveyor or senior manager. We've worked to bring in external specialists too, so there is a broader understanding of the role and how it sits with other professions. For example, in year one there's a bespoke fire regulations and safety course, and in year two there's an acoustic knowledge course. Both are delivered by external experts."
Jonathan notes that the course application process is stringent because choosing the right people is key. "We expect people to work hard," he says. The course is a mixture of group seminars, webinars and one-to-one support as well as the practical elements that take into account that people learn differently. "Some people need more repetition than others and some are very proactive in their approach, reading around the academic study and asking plenty of questions."
Every six weeks, the students complete a webinar or session to assess their progress. After two years, they have worked towards becoming chartered building control surveyors; but there's plenty to incentivise them along the way such as salary mapping and the opportunity to apply for CABE membership upon completion.
Assessing the assessors
The course itself is also being constantly evaluated. "There's an anonymous survey after each year that acts as a barometer for what's working well and what we need to refine," he says. So what has the feedback revealed? "Unsurprisingly," he jokes, "no matter whether it's a CPD event or a conference, the sandwiches are always the thing that people complain about."
On a serious note, he felt buoyed that the feedback has been so positive and those finishing the academy are now achieving CABE membership. Surprisingly the students said they wanted more of certain elements, particularly the bespoke fire course, which Jonathan believes is a reaction to the media coverage of the Grenfell inquiry. As a consequence, the fire regulations and safety course is covered again in year two giving the students a perspective on the information one year on, with more experience.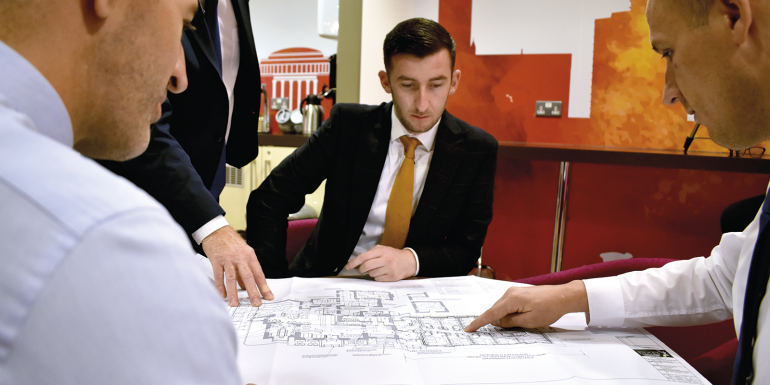 Inevitably Covid-19 casts its shadow, too. "It has been hard. Covid-19 had stopped things for six months," he says, but the students recommenced in December. Even though they are months behind there will be a structured plan of action to ensure they are chartered by summer 2021. "We're condensing some sessions, bringing in more external speakers and doing more virtual learning. That's looking more likely to be the way we deliver the academic elements for the foreseeable future anyway."
There are some things that can't be done virtually. The practical elements have to be carried out on-site under supervision, so they will have to be completed with Covid-19 safety restrictions in place. Technology may be able to offer some support here too, with filmed demonstrations or assessments that can be watched again to improve learning. "The course isn't set in stone, it's about refining and adapting it to ensure the next generation of building control surveyors are the best, most competent they can be."    
For more details about the training, visit stroma.com/people/academy 
Read the CABE Competency Frameworks bit.ly/BE-MCF