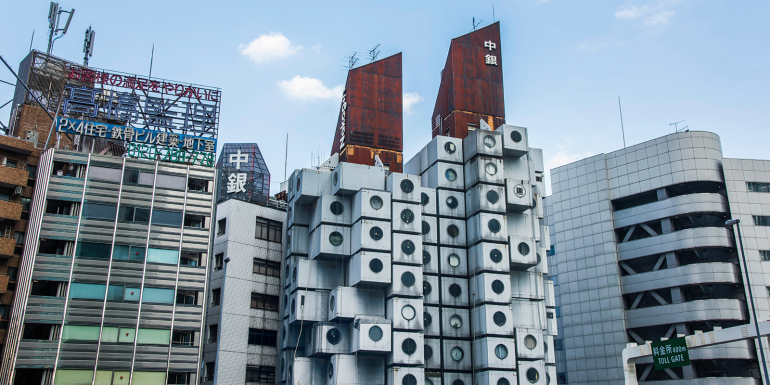 Currently being demolished, the Nakagin Capsule Tower once offered a futuristic vision of urban living with renewable buildings
Built in 1972 in the Ginza neighbourhood of Tokyo, the Nakagin Capsule Tower is one of the few examples of Metabolism architecture – an architectural movement that began in the 1960s. The movement championed the idea that buildings should be adaptable, replaceable and renewable, especially in cities. Its architects looked to nature for inspiration, with structural components treated like organic cells that could be attached to a larger structure or replaced – creating a sort of metabolism.
The Nakagin Capsule Tower was formed of two interconnected concrete towers of 11 and 13 storeys. Attached to the towers were 144 prefabricated steel modules, which were fixed onto the exterior of the concrete shafts with high-tension bolts so that they could be easily replaced as they aged. Each capsule was an individual home, with appliances and furniture built into its structure.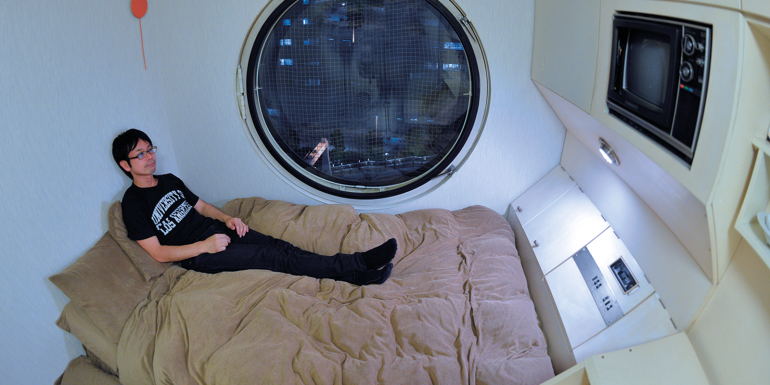 The capsules mirrored the structure and scale of a shipping container; each was 2.3m x 3.8m x 2.1m, featuring a lightweight steel frame with reinforced steel panels, plus a distinctive Plexiglass porthole window 1.4m in diameter. Interiors were fitted out with a bed, a bathroom unit and various appliances including a colour TV and a desk calculator. Iconic Houses remarks that the cost in 1972 was equivalent to that of a luxury car.
Kisho Kurokawa, a Metabolism pioneer and the building's architect, planned for the capsules to be replaced every 25 years. However, a lack of funding meant this never happened and the tower fell into a state of disrepair with many of its apartments sitting empty, used for storage or office space, or rented out in the short term to architecture enthusiasts.
CNN notes that: "Preservationists had long expressed hope that the building might be saved – including Kurokawa, before his death in 2007. Petitions and campaigns have called for the structure to be protected as an example of Japan's architectural heritage. Although the Metabolism movement proved influential, very few of its proposals were ever realised, making Nakagin Capsule Tower a rare living example of the group's philosophy."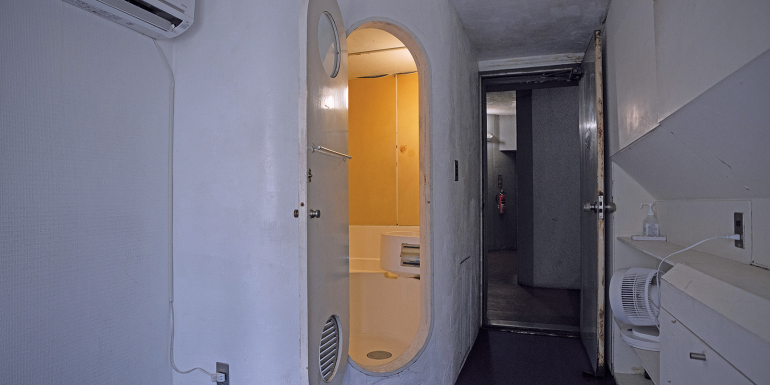 Efforts were made to raise ¥2-3bn (£12-18m) that was required to remove asbestos and renovate the tower, but these were frustrated by the Covid-19 pandemic. The focus has now shifted towards raising funds to repurpose and refurbish individual capsules in the hope that museums and other institutions might wish to acquire them.
When the plans to disassemble and demolish the tower were confirmed, residents and enthusiasts began to try to preserve and relocate as many pods as possible to museums around the world. The Nakagin Capsule Tower A606 Project has also been documenting the building with measurements, photos, videos and 3D scans for posterity.
All that is left to do is to remove any remaining asbestos and other interior elements, then remove each capsule and demolish the concrete towers. It is somehow a fitting end for a building of the Metabolism movement to complete its life cycle. 
---
Further reading
---
Image credit | Alamy | Getty