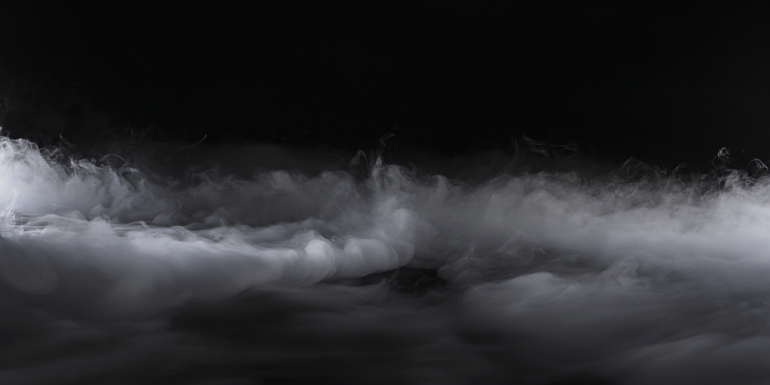 Toxic smoke inhalation causes more fire-related deaths than the fires themselves. Denise Chevin reviews the specifics of smoke ventilation
Whether you're designing a fire safety strategy for a block of flats, a school or a modern office building, smoke control is a key aspect. Most fire-related deaths are caused by smoke inhalation, so getting rid of smoke in common escape routes is literally a life-saver. Installing smoke ventilation will stop escape paths becoming filled with smoke and preventing occupants from escaping safely. It also allows firefighters to enter the building safely to rescue people and tackle the fire.
Buildings in England must be designed to meet the fire safety requirements of Part B of the Building Regulations. They can comply by following guidance in Approved Document B or by a specific analysis and justification based on the fire engineering strategy for the building. This is usually achieved by using computational dynamics to model the flow of smoke, says Allan Meek, a Director of smoke control system provider Group SCS.
For residential buildings, further guidance is given in BS 9991, while BS 9999 covers non-residential structures. BS 7346-8 is the code of practice for planning, design, installation commissioning and maintenance of smoke control systems.
Three types of ventilation
There are three main types of smoke ventilation systems: natural ventilation systems, which involve opening windows, roof vents or natural air shafts; mechanical shaft systems; and pressurisation systems, which use mechanical means to blow air into an escape route to stop smoke coming in.
Ian Doncaster, a Director of Fire and Smoke Solutions Ltd, says: "Natural systems are generally simpler in design and have limited requirements for power and back-up. However, on the downside, their performance can be reduced by the effects of wind, so they have a less defined or reliable performance than mechanical systems.
"Mechanical systems are more complicated but can be designed to have smaller duct and shaft sizes, and they are less affected by wind forces. Mechanical systems can also be designed to solve more complex fire engineering challenges."
Ian says a wide range of systems is available, but when focusing on stairs and lobby areas, natural systems rely on buoyancy and the stack effect to draw smoke out of foyers, corridors and other spaces.
Allan explains: "Natural systems have been around forever, and they can be very effective. They're reliable and they're low cost. The system may be as basic as automatically opening a window, triggered by smoke detection. However, this is susceptible to wind pressure, so it might not work if the wind is blowing in the wrong direction. More commonly, buildings would be designed with a riser shaft – imagine a chimney running up through the centre of a building, with an opening into it at each floor level, that would then discharge smoke up through the roof."
However, Allan notes that natural systems may not be suitable in some cases as they would take up considerably more space in a building than adopting a mechanical system using fans, which would require a much smaller chimney or shaft.
So, how reliable are smoke ventilation systems? "If they are well designed, well installed, properly commissioned, tested and well maintained by competent persons, then smoke ventilation systems are very reliable," says Ian.
One problem is that buildings often get modified after they have been built, which may affect the system's performance or stop it from working. Also, making systems more complex places a greater reliance on maintenance and robust design and installation to make them fault tolerant. If systems are not installed and commissioned correctly, they may fail to operate effectively.
Both Ian and Allan stress that only fully tested and certified products should be used for smoke control systems. Specialists designing, installing and maintaining the systems should also be accredited and certified by a third party to demonstrate they are competent to carry out the work.
Keep checking
Allan highlights the need for regular maintenance and testing, the absence of which is a major factor in systems that fail to work. "The system should really be tested like a fire alarm system. That means walking every floor and testing it weekly to make sure things are operating as they should be." He adds that this does not happen in many cases – particularly in residential buildings, where there is often no on-site maintenance presence.
However, this may soon improve. The greater emphasis on responsibility and accountability of building owners set out in the Building Safety Bill, and its requirement that building owners in England should appoint a building safety manager, should help increase the focus on maintenance and checking that smoke ventilation systems are fit for purpose.
Other planned changes will also affect the way systems are designed. One of these is the return of air pressurisation systems, which have been out of vogue recently. "That's because they are generally more expensive and require a higher level of skill and experience to design and install," says Ian. "However, they typically perform better than extraction systems."
Another debate is whether systems should be designed so that they require no intervention from firefighters. While it is possible to do so, this has consequences for cost and complexity. Similarly, the standards for door forces on escape routes have also been the subject of discussion. Ian explains: "Approved Document M requires that the force needed to open a door should be no more than 30N [in general use and for the purposes of accessibility], while for fire safety on escape routes this is required to be no more than 100N [once active or passive smoke ventilation systems are in operation, which can increase air pressure in escape routes and can in turn increase the force needed to push open a door]. There is a drive to reduce the 100N limit to allow less-able people to self-evacuate rather than require a management plan."
This, he believes, "is technically feasible but again has serious implications for complexity, cost and maintenance. The issues are not single-term problems, and a balance is required to suit the needs of all stakeholders – from designers and installers to occupants, firefighters, maintenance personnel, building managers and developers."
What is clear is that smoke ventilation should be taken just as seriously as fire safety measures and subject to the same maintenance and checking systems – after all, smoke kills.
For more information, visit groupscs.co.uk and fireandsmokesolutions.co.uk
Image credit | Shutterstock