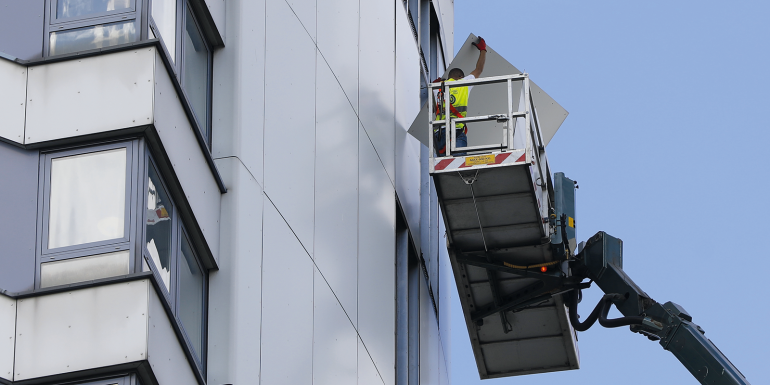 David McNeice, partner and UK Head of Construction and Infrastructure at DWF, has said developers should contribute more to the Building Safety Levy.
"It is welcome that the Levy has been set up, and the biggest house builders are putting their hands in their pockets to pay out. But those that are paying, some would argue, in the most serious cases, are not the cause of the problem," he said.
"It is the developers who have left orphan buildings [those constructed where developers have failed or are overseas and can't be pursued] in their wake. These must be looked at first and are those that this levy must support.
"But more than that, many factors have played into the situation the industry now faces; lack of oversight, a race to the bottom for pricing, profits over safety and no way of maintaining a golden thread of building information have all led to the current cladding crisis; so why is it the major developers that are being asked to pay for this?"
Image credit | Getty