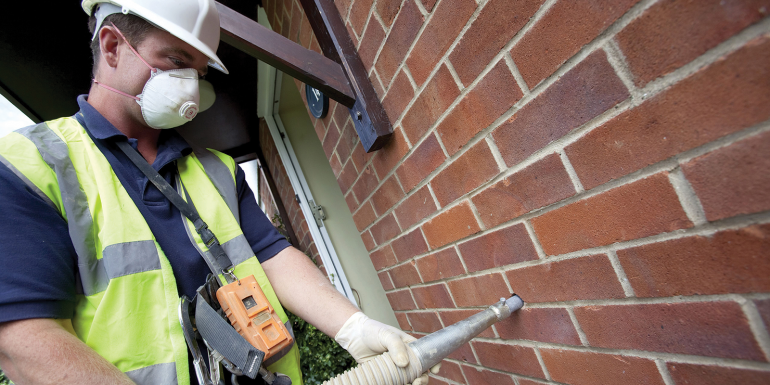 The government has asked tradespeople to sign up to the TrustMark accreditation scheme ahead of the September of the £2bn Green Homes Grant scheme in England. Under the scheme, the government is to provide two-thirds of the cost of home improvements with grants capped at £5,000. Low-income households will qualify for energy-efficiency grants worth up to £10,000.
The Department for Business, Energy and Industrial Strategy (BEIS) expects the scheme to help 600,000 households, creating 100,000 jobs in green construction. BEIS confirmed tradespeople must register for TrustMark or MCS accreditation to take part in the scheme to safeguard quality.
Only certain upgrades and technologies will qualify for the grant scheme, for example home owners and landlords who install solid wall, under-floor, cavity wall or roof insulation; air source or ground source heat pumps; and/or solar thermal systems.
Concerns remain over how quickly the promised £2bn will be assigned, given the budget for similar previous grant schemes was exhausted within weeks, and the government continues to be asked for clarity on its longer-term building energy efficiency programmes.
The grants are to be delivered alongside a £1bn programme to make public buildings – including schools and hospitals – more energy efficient, while a further £50m scheme will pilot innovative approaches to retrofitting social housing at scale. Chancellor 
Rishi Sunak said the new scheme is "a vital part of our plan for jobs as we secure the UK's economic recovery from Coronavirus".
Image credit | Shutterstock