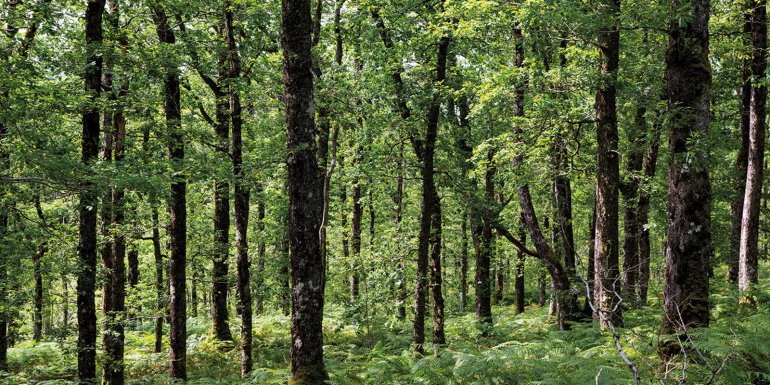 A project, led by the New Model Institute for Technology and Engineering's (NMITE) Centre for Advanced Timber Technology (CATT) and funded through the Forestry Commission's Timber in Construction Innovation Fund, is exploring ways to boost the use of English hardwood forest products across the built environment. It could significantly improve the carbon footprint of the UK's buildings, reduce the UK's reliance on imported construction materials, provide low-carbon alternatives to concrete and steel, and support diverse woodland ecosystems.
Researchers will examine the suitability of certain species of English homegrown trees for their use in construction, looking at sawn, engineered and mass timber products including cross-laminated timber (CLT) and glue-laminated timber (glulam), as well as assessing the use of homegrown co-products such as wood fibre insulation. The species will be chosen according to future availability and timber potential based on existing data, including more common species such as oak, beech and sweet chestnut, as well as birch, sycamore, ash, alder and willow.
The research follows the success of the Innovate UK-funded Transforming Timber initiative, which set out to prove the business case for using Scottish wood to create the structural elements of buildings.
Image credit | Shutterstock