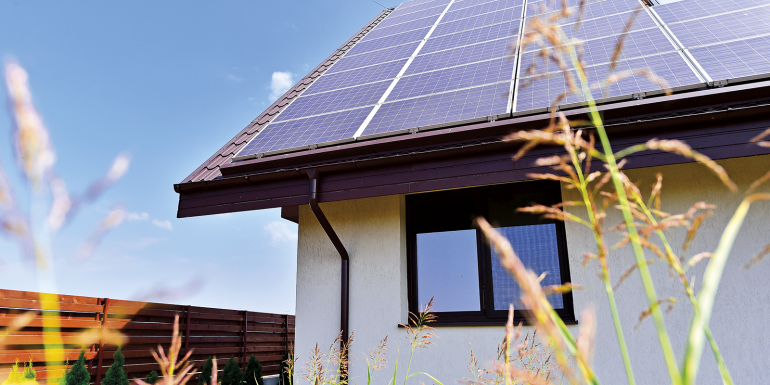 March's budget faced a number of criticisms from the construction sector for its lack of focus on climate crisis initiatives.
Gavin Graveson, Executive Vice-President at Veolia UK and Ireland, said: "Now is the time for a defined narrative and clear pathway towards net-zero. One of the most impactful environmental changes we can make is through our energy choices. Decarbonising heat needs to be at the top of all of our agendas. While this year has seen some progress towards greener heat supply, we need clearer financial drivers to allow an overhaul, and drive the shift."
The Federation of Master Builders said the decision not to include a VAT cut on green home improvements was a glaring omission. Chief Executive Brian Berry said: "In the year of COP 26, the Chancellor missed an opportunity to show global leadership with a long-term plan to make our homes greener, healthier and more affordable to run. The commitment to green growth must include backing for a National Retrofit Strategy. While we welcome the funding announced for the UK Infrastructure Bank, we expect to see it use its focus on climate change and regional growth to back Britain's army of small builders, who stand ready to help build back better and greener."
Graham Harle, Gleeds' Chief Executive, said: "I had hoped we'd see a budget that helped the UK reach its net-zero targets, prioritising a fully funded retrofitting programme and enhanced investment in building safety remediation works, all of which creates jobs. However, confirmation of the national infrastructure bank was good news, and I do welcome increased incentives for apprenticeships and the extension of the stamp duty holiday. The super-deduction on specific capital items against tax was imaginative."
James MacGregor, Senior Environmental Economist at Ramboll, said the budget felt "light on promised content to augment a sustainable recovery post-pandemic, particularly given the UK's presidency of COP 26. There is a danger that the opportunity to set Covid-19 recovery around green growth will be missed."
Mark Smith, Partner at Ayming UK, said: "To succeed in our green revolution, we must act to stimulate sustainable R&D activity, and this was lacking. We want to foster the cutting edge of environmental research, such as carbon capturing technology. One solution lies in a targeted incentive for all sustainable innovation. At the moment, R&D incentives are the same for all projects. If the government wants to become a global hub for green innovation, why not create a supercharged rate for activity that fits within sustainable criteria?"
Ann Watson, CEO of Enginuity, said: "We need more action on lifelong learning to support employers and individuals to develop the skills for a high-tech green future. Without the right skills, the UK will lag behind international competitors."
However, there was broad support for the stamp duty holiday, the Help to Grow scheme and the creation of a national infrastructure bank with a £12bn fund and a further £10bn in guarantees to finance local authority and private sector infrastructure projects.
Image credit | Shutterstock