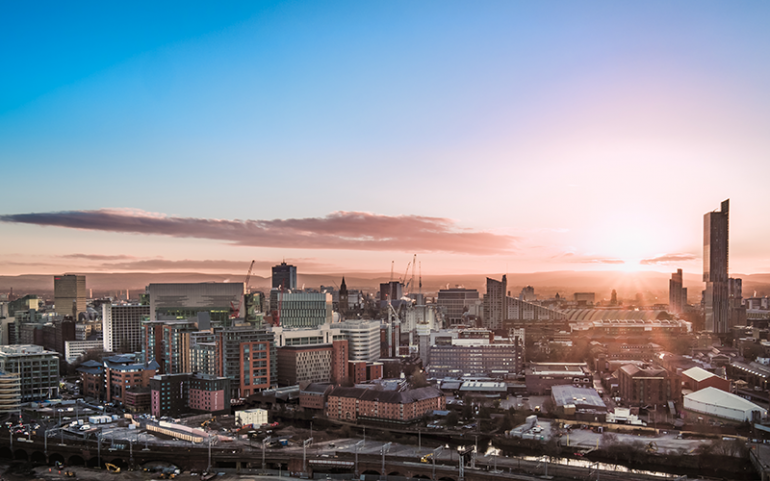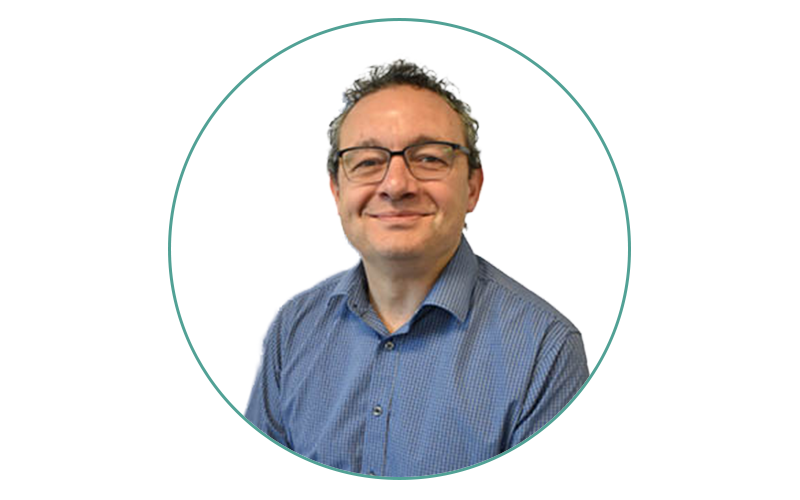 Building Engineer speaks to Andy Mitchell, Director of Energy Services at Stroma, about how the new Part L1A document signals the start of a new era in net-zero carbon-ready dwellings.
The new Part L1A building regulations, due to come into force next year, mark the biggest step change in building regulations in a decade and represent a significant progression in the government's aim of net-zero-carbon-ready homes. From enhanced insulation standards to the use of electric heat pumps rather than gas boilers, any dwellings built from June 2022 onwards will be quite unlike those built before.
Andy Mitchell – who leads Stroma's dynamic energy team providing calculations and assessments, and who recently led a CABE CPD webinar on Part L1A – is at the cutting edge of this new era and believes the regulations require careful understanding by CABE members.
"Part L1A is the document that sets out the building regulations for the conservation of energy in dwellings – it's not commercial properties, it's just dwellings – and it's probably the biggest step change that we've had in 10 years. It's a road map to net-zero-carbon-ready: this version of Part L1A marks the first change, with a second due in 2025," Andy says.
"A lot of this concerns the efforts the government is making around stopping the use of gas central heating. This first uplift in regulations does not stop developers installing gas boilers but it does make it very difficult for them. The second stage, I predict will move away from gas central heating completely to be replaced by a strategy of installing electric heat pumps. So this first version is a carrot with a little bit of stick, but I think the 2025 version will be a big stick."
National effort
With current concern around gas supplies, the discussion about alternative heating sources couldn't be more timely. However, there are also longer-term considerations at play, and the move to net-zero-carbon homes is dependent on decarbonising the National Grid. 
"The National Grid is decarbonising quite dramatically and it's a really good story. Net-zero-carbon-ready in 2025 means that the properties will be super-efficient and running entirely off electricity, which itself will be generated more cleanly," Andy says. 
"In effect, we are waiting for the carbon deficit of the National Grid to drop even lower so those properties will then be zero carbon. Between 2025 to 2030, the prediction is that the grid will improve so much that we will have virtually zero-carbon new-build houses. So that is what the L1A document is trying to do: trying to get us ready for the decarbonisation of the National Grid."
However, for all the worthy aims and ambitious goals, in practical terms, the move to net-zero-carbon-ready homes does pose problems for the building industry and particularly CABE members.
"That switch away from normal gas boilers to electric heat pumps – most of which will be air-sourced heat pumps – has some fundamental problems. For example, we don't currently have the infrastructure in this country for that, we don't have a design team network to understand how to install heat pumps, and we don't have the boots on the ground to install the heat pumps. We don't even have a supply of heat pumps at the moment. So the industry has to ramp up to get on top of it so that we can understand what we have to do."
Insulate, insulate, insulate
With heat pumps comes a further issue, which will require a culture change in both building engineers and householders. Because heat pumps don't ultimately deliver the same levels of heating provided by boilers, net-zero-carbon-ready homes will require heightened insulation, and those living in them will have to change how they use their heating systems.
"Heat pumps are extremely efficient, however, they deliver a lower temperature source into the property. Ideally, what needs to happen is, we need to heat soak houses – you don't want to be turning heat pumps on and off like we do with boilers. That approach works a lot better if the insulation is a lot better," Andy says.
"Another issue with heat pumps – which industry is struggling with a little bit – is that you need bigger radiators than we're familiar with, they look oversized. Ideally, you want underfloor heating. But heat pumps are hugely popular in Scandinavia and Japan, they just require people to understand how the technology works: homes are highly insulated, the heating is always on and ideally it's under floor."
New challenges
Because of these changes, Andy is very keen that CABE members use resources such as his recent webinar to understand the new ways of working as regulations develop.
"The switch out from gas central heating to electricity is going to be massive and the first few years of a big change like this is going to be quite dramatic. If you're talking about the building control environment, people might not initially understand what they'll be looking at on site, so they need to get familiar with the technology to give them some indication of what's going on," Andy says.
"What I am nervous about is during the change-over period, building control go on site and do not enforce the new requirement for advanced levels of insulation. If houses get built with the wrong insulation levels as the regulations change, we'll have a massive problem. 
"On the engineering side, there is also a concern that we will put the wrong heat pumps into the wrong properties – under or over sizing – which will trigger higher than designed electricity bills. The gas boiler industry is stable, but the market isn't mature for heat pumps at all, so we need everyone to check exactly what heat pumps they are fitting.
"We're about to embark on the biggest change in building design in terms of conservation of energy in 10 years, and this all ties in with what's happening in Glasgow next month with the UN Climate Change Conference. So the noise that the government is making around the net-zero-carbon-ready position for 2025 really needs to be spoken about and understood." 
To hear Andy talk about L1A in more depth, watch his CABE CPD webinar here.
Image credit | iStock