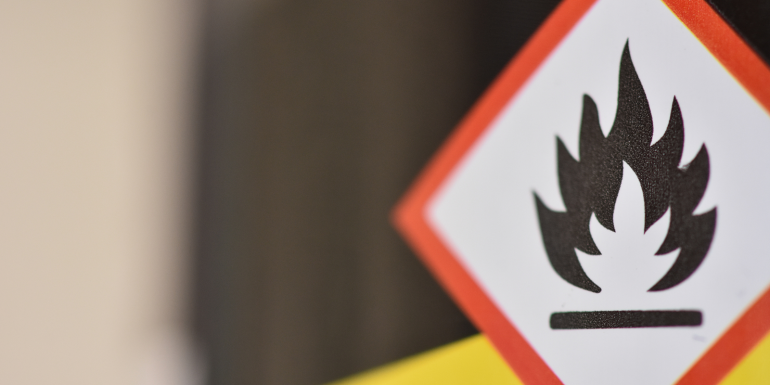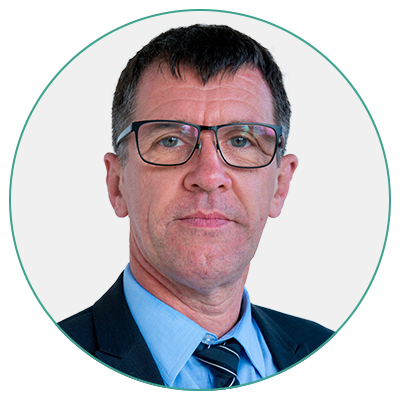 John Davidson, the National Security Inspectorate's (NSI) Approval Schemes Manager (Systems), provides an overview and update of important topics in the evolving arena of fire safety standards, which featured in a recent CABE webinar, available to watch at the end of this article.
For buyers of fire safety systems, the use of third-party certificated services provided by companies approved by a UKAS-accredited independent certification body, such as NSI, is becoming ever more important. It reflects an increasing focus on competency and best working practice within the construction industry in the wake of serious incidents including the 2017 Grenfell Tower fire.
As Davidson explained in a recent CABE webinar, which you can watch below, competency is becoming a key thread within a raft of fresh standards, codes of practice and legislation now being introduced to improve fire safety and related standards within both existing and new buildings across the residential and commercial/industrial sectors. 
In short, certificated/approved suppliers provide buyers with evidential proof of their competency as well as reassurance of a customer's due diligence in sourcing a competent provider to help meet their fire safety obligations. Such evidence is key, enabling end users to demonstrate their compliance with both the law, as well as any stipulations required by their insurer.
Knowing your obligations
It is important that those responsible for fire safety understand their legal obligations. Fire risk assessment is a principal obligation and has risen up the agenda following Dame Judith Hackitt's independent review of Building Regulations and Fire Safety. In this regard, the Fire Safety Act 2021 extends and clarifies the scope of the Regulatory Reform (Fire Safety) Order 2005 to include the external envelope of the building, anything attached to the exterior of the building and flat entrance doors leading onto "common parts". 
PAS 79 Code of Practice
Risk assessment is also central to the revised PAS 79 (Publicly Available Specification – published by the British Standards Institution) introduced in December 2020. This updates a previous version and upgrades it from 'guidance' to a Code of Practice covering fire risk assessment, for both housing and premises other than housing.
The changes introduced within the PAS 79 revision are detailed and specific and a full explanation is contained within the webinar – including, for example, the types of housing and non-domestic premises to which the Code applies, along with helpful definitions of sheltered, extra care and supported housing which clarifies occasional confusion over these terms.
Kitchen fire protection
In recent years there have been a number of commercial kitchen fires, including a blaze that destroyed a Morrison's store in Folkestone, Kent, in November 2018. It started from a deep fat fryer in the supermarket's café. The growing prevalence of fires in kitchens prompted concern from within the insurance market and was one of the major reasons behind the development of BAFE (the UK's independent register of quality fire safety service providers) Scheme SP206 for the design, installation, commissioning, recharge and maintenance of kitchen fire protection systems. NSI is licensed by BAFE, as a third-party certification body to independently audit service providers of kitchen fire protection systems against this scheme, with demonstration of competency a key criterion.
In the webinar below, Davidson provides an illuminating insight into the importance of fire protection for commercial kitchens, and how best to achieve it. It explains how the BAFE scheme adopts an 'MOT' concept requiring ongoing compliance requirements, analogous to the vehicle MOT procedure. The scheme also requires companies holding approval for this service to include routine preventative maintenance and appropriate risk assessment procedures to safeguard against problems within areas such as the cook line, cooking appliances and paths heading away from the canopy above the cook line – all of which may present a risk and primary source of fire.
Evacuation alerts for flats
Another area of interest highlighted in the webinar reflects change arising from the Grenfell Tower tragedy. The subsequent inquiry report recommended that where a 'stay put' policy is in place the fire and rescue service be provided with a way of initiating an evacuation alert signal within all flats.
Once the fire and rescue service had decided to abandon the 'stay put' policy and evacuate the Grenfell building in 2017, it proved almost impossible to implement a total evacuation due to there being no effective means of alerting residents other than fire-fighters knocking on doors which, in the Grenfell scenario, was an impossible task.
BAFE Scheme SP207 for the design, installation, commissioning and maintenance of evacuation alert systems was introduced in October 2020. Employing a similar 'MOT' principle to SP206 enables enforcing authorities and insurers to have the means to verify that a system continues to comply with its original design and adheres to the technical requirements of BS 8629:2019, a complementary British Standard. 
The operational limitations of evacuation alert systems that users should be aware of, along with specific legislative requirements in Scotland are described in the webinar below, which concludes with specific questions raised 'from the floor' following the presentation.
Image credit | iStock