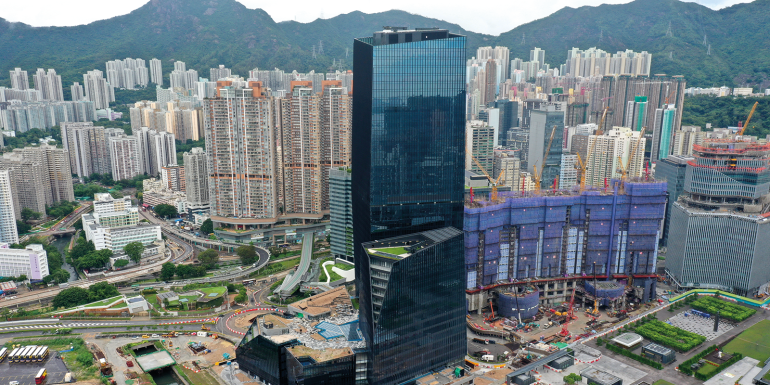 Highly Commended: A smart, sustainable commercial development in Kai Tak, Hong Kong from Hip Hing Construction Co for Airside.
This development is a 1.9 million square-foot, 47-storey mixed-use commercial development in the Kai Tak area, the new Central Business District (CBD 2.0) in Hong Kong. The Grade A office is 30+ storeys and covers a gross floor area of 1.2 million square feet, while the shopping mall will provide 700,000 square feet of retail outlets, dining and leisure activities. Crafted by Snøhetta, an internationally acclaimed architectural and design firm, it is the tallest building in Kai Tak, offering unparalleled views of Victoria Harbour. The building has won the Best Futura Project (Gold) in MIPIM Asia Awards 2020 for its innovative design.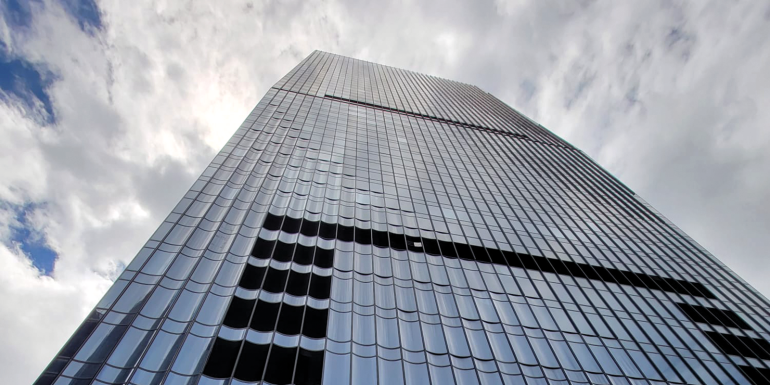 ---
Judges' comments
There is a phenomenal amount of sustainable urban regeneration here: use of IoT technology, innovation, the cyclical economy and green space/nature. A great deal of thought has gone into it. With this project, Hip Hing Construction Co Ltd is leading the way for sustainable design in the Asia-Pacific region. It has demonstrated that it is possible to achieve a sustainable building even in a densely populated city where space is at a premium. With features like the vertical green wall and the district cooling system, it is easy to see why the project was awarded a three-star rating under China's Green Building Label scheme. The team should be immensely proud of their concept of wholeness, delivering a building where you can be yourself and connect to nature.
---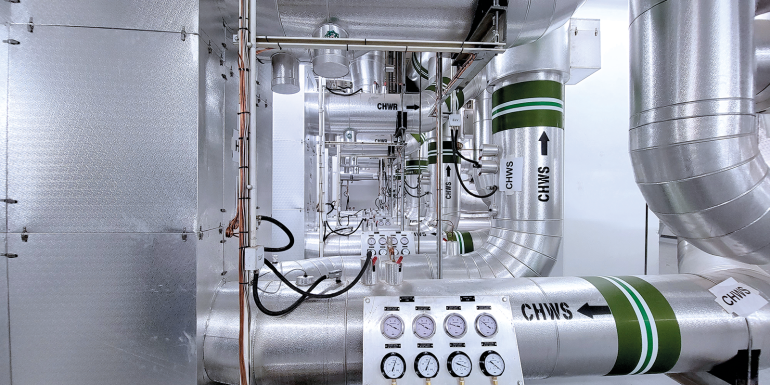 The vision of this project is to create a people-oriented environment and socially inclusive community with exemplary environmental performance. Microclimate studies were conducted to shape the building form, with an urban window to enhance outdoor comfort and local wind environment. Water features were crafted to reduce the heat island effect. The shopping mall offers cascading greenery, open-air rooftop, terraces and surrounding grounds that will constitute 33% of the site area. The rooftop garden and the 1,000m² vertical green wall within the 18,000 square feet of serene green landscape provide moments of escape. The development itself embraces a new urban lifestyle concept of wholeness, welcoming the community to gather at a place to connect to others and enjoy a sense of nature.
With United Nations Sustainable Development Goals (SDGs) as the design blueprint for this development, the team has built a new CO₆ metric framework – covering community hub creation (SDG 11), comfortable and healthy environment (SDG 3), carbon dioxide reduction (SDGs 7 and 13), conspicuous performance and consumption (SDG 12) and cost-effective smart technology (SDG 9). The project team's holistic approach turned the project into Hong Kong's first private development to achieve the top platinum rating under the BEAM Plus Neighbourhood scheme. Moreover, it is targeting platinum ratings in BEAM Plus New Buildings, LEED and WELL, and a three-star rating under the China Green Building Label scheme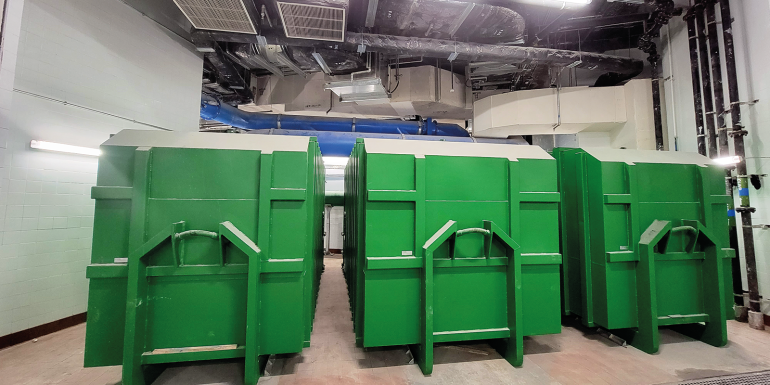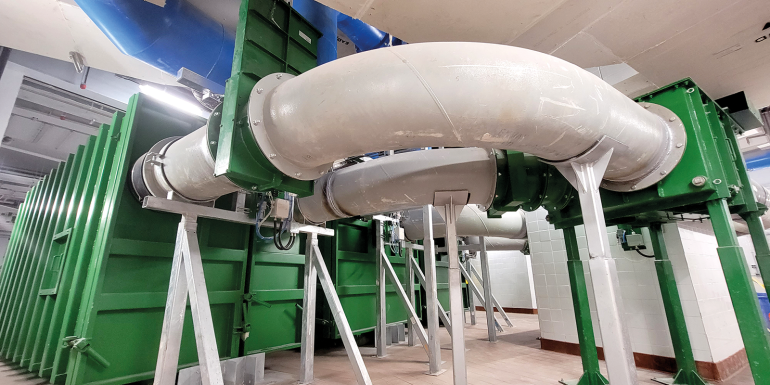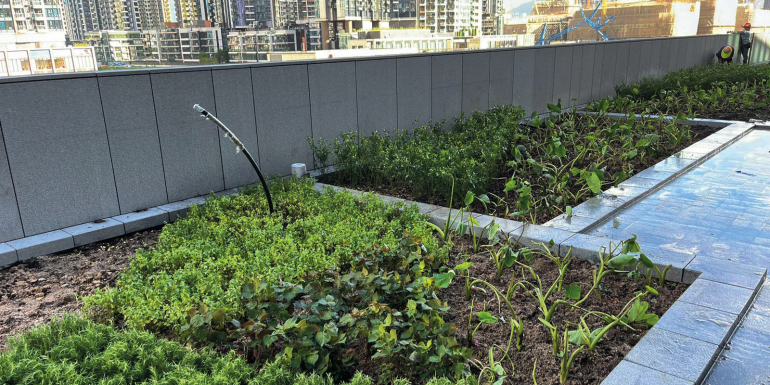 Smart technology
A number of innovative approaches are adopted for enhancing the green experience of tenants and occupants. These include sub-metering, an Internet of Things (IoT)-based smart urban farm, waste volume monitoring and parking app. Over 15,000ft² of walkable photovoltaic farm are installed in the development. Apart from energy efficiency, real-time analysis and preventive maintenance enabled through artificial intelligence and machine learning, it will also help to build a smart community platform.
A sustainable green lifestyle is supported by unique facilities such as a food waste decomposer – the treated food waste will be used as the fertiliser for building's greenery area – and Hong Kong's first ever automatic bicycle parking bay, sky farming, automated smart waste sorting and storage system, district cooling system and more. The development marks a new era in social and environmental planning.
For more, visit bit.ly/HipHingAirside