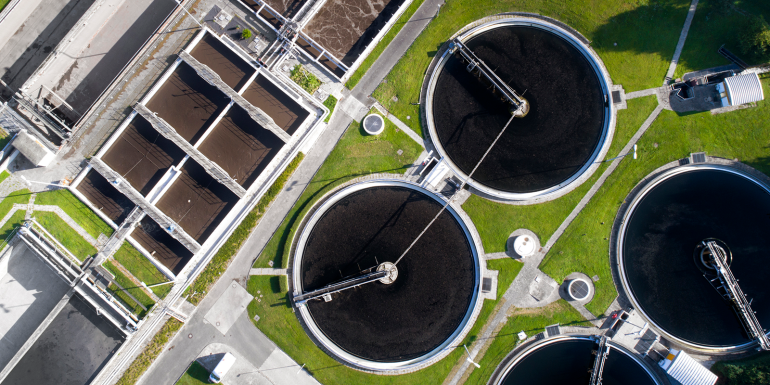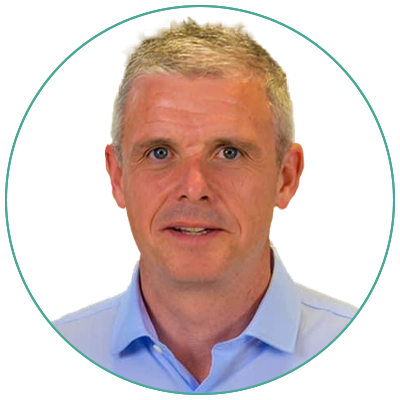 Colm Gribben, owner of wastewater treatment specialist Viltra, explains why his exclusive webinar for CABE members is vital viewing.
Northern Ireland-based Viltra specialises in designing, manufacturing and installing wastewater treatment solutions for a wide array of sectors, including domestic, commercial, industrial, tourism and hospitality. The company prides itself on providing an end-to-end service that is driven by rigorous systems and controls, designed to comply with the highest standards of quality, health and safety, as well as the most exacting environmental regulatory requirements. For Viltra owner Colm Gribben, this last commitment stems from a very personal motivation.
"I grew up with a farming background, and I have always cared about the environment and the countryside," Colm says. 
"I grew increasingly interested in the subject of wastewater treatment. Where I lived was right beside a river and I remember as a kid, walking up there and it annoyed me, the older I got, as I noticed more pollution incidents and fish kills. So I became interested in the subject and taught myself about it.
"At Viltra, we manufacture a whole range of sewage treatment plants. That can be anything from a domestic wastewater treatment plant — maybe serving a three or a four-bedroom house that discharges 1,000 litres a day — right up to, well, the last one we did was for a vegan food factory, and that was producing 800,000 litres of effluent day."
Changing world
While wastewater and effluent treatment might not face as drastic an overhaul as other areas of the construction industry with the new Building Standards, that's not to say there aren't challenges ahead.
"There is new legislation in England where domestic discharges that previously went direct to a water course or a stream or a river aren't allowed any more. Therefore a lot of householders may find that over the next five or 10 years they will have to replace an antiquated system that is on site. That would be as a direct result of legislation brought in by the Environment Agency," Colm says.
"There are also issues around capacity. For example, in Northern Ireland there has been serious under-development in the mains network and now builders and developers are finding that they simply cannot get a connection because capacity is not available in the main sewage system. It stands to reason that, as the population increases and the demand on utilities and the large water treatment companies increases, and housing develops, it is putting an increased demand on sewer networks. 
"On a broader level, like most companies, we're also always looking at ways to reduce energy consumption and carbon footprints in how we operate sewage treatment plants. At Viltra, we have multiple R&D projects on the go at the minute where we are monitoring everything within a sewage treatment plant, with a view to saying, ok, where can we reduce our use of power? It's a green revolution that is happening right now, and we are no different to a lot of sectors."
Full appreciation
To bring the benefit of both his expertise and his experience to CABE members, Colm has recorded an exclusive CABE webinar. 
"The webinar covers every aspect of sewage and effluent treatment," Colm says. 
"I talk about the products and services that are available on the market for both domestic and commercial applications. I also touch on mains drainage options – such as pumping stations where a developer's building site may be lower than the main sewer is. I talk about the different treatment methods – the different technologies that are available – and then I go on to talk about the importance of service and maintenance of these systems. No matter who your supplier is, no matter what the technology is, no matter how you treat effluent, it's only ever good if people service and maintain it properly.
"Of course, I know that when I'm dealing with CABE members, I'm dealing with professional people who have an appreciation of how important it is to treat wastewater properly, and how important it is to have a proper emphasis on design and installation. Educating the public is something different. If you were building your own house, you'd want a nice kitchen, nice doors, you might want special paint, but the last consideration you'd have is what type of septic tank or pumping station you would need. 
"People don't always understand the importance of it and may see wastewater provision as an inconvenience if they have to spend money on it. Or something where, you just flush the loo and the problem goes away. But everyone needs to appreciation that our actions sometimes create problems further down the line."
Watch Colm's webinar below.
See the full range of other webinars exclusive to CABE members here.
Image credit | iStock