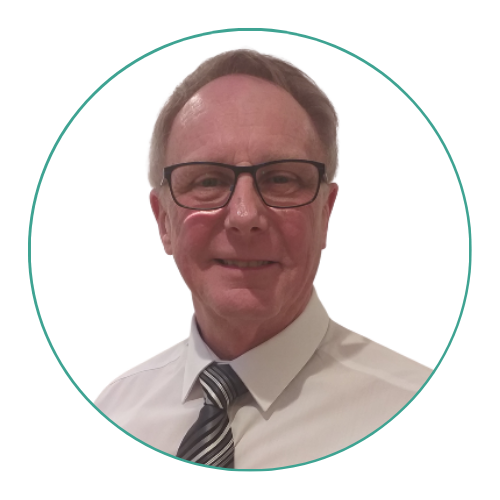 We speak to NASC's technical adviser Dennis Braithwaite about why every CABE member needs to watch his recent webinar: Is My Scaffolding Safe?
With more than 30 years' experience as a design engineer and technical and safety manager/director for Cape PLC, and now three years as the National Access and Scaffolding Confederation's (NASC) technical adviser, Dennis Braithwaite knows what to look for when it comes to safe scaffolding. 
Dennis says: "Purely from my own experience, I regularly see scaffolds erected in towns or on construction and industrial sites which evidently have many issues. Likewise, I often observe scaffolders working unsafely.
"Scaffolding consists of a multitude of different components which all need to be fixed together in the correct way to form fairly complicated and sophisticated structures. Most of the work is carried out at height, in situations where preventing falls is not easy. There is therefore much potential for things to go wrong.
"Most people generally think of scaffolding as structures to provide access for operatives to work at height, such as you often see erected against a building or structure, but there are lots more instances where scaffolding is regularly used. These include bridges, temporary roofs or buildings, shoring, loading bays and crash decks to name a few."
Different designs
It's not only the potential uses of scaffolding that are so varied – the considerations that go into determining whether a scaffold is suitable for the task in hand are probably more extensive than many people would think.
"It sounds logical that that scaffolding is simply built to certain standard configurations and that's it, but there's a lot more that needs to be taken into account," Dennis says.
"The size and layout of the scaffold is obviously fundamental, but we also have to consider things like location and environmental loads. For example, a scaffold that is built in the north of Scotland may have twice the wind load as a similar structure located in London. 
We need to take into account if the scaffold could be subject to a heavy snowfall, or if it is situated on the coast or on an offshore installation where it could be impacted by waves.
"These considerations all vary from scaffold to scaffold, so it's not possible to have 'one size fits all'."
Checking your scaffolding
Which brings us to the subject of Dennis's CABE webinar: Is My Scaffolding Safe? Using three headings, he explains the areas that CABE members can focus on to check that the scaffolding being used on their projects is suitable and safe.
"Compliant structures, scaffolders' safe system of work and competent workforce are the three fundamental areas that main contractors and clients should know about so that they can make sure that their scaffolding contractor is doing the job correctly, efficiently and safely," he adds. 
"The Work at Height Regulations state that all scaffolding should be designed or built to a generally recognised standard configuration. It's important that CABE members understand what this means. Under the Construction Design and Management Regulations Main contractors and others have the responsibility to ensure that every contractor they engage is competent and whilst they probably won't have the same depth of knowledge as people within the scaffolding trade, they also have the responsibility for checking that all work on site is carried out correctly and safely." 
Watch Dennis's CABE webinar below.
---
How the NASC can help 
Now three years into his role as technical adviser, Dennis explains the function of the NASC.
"NASC is the national trade body for access and scaffolding within the UK. It was established in 1945 and now serves a family of 300+ members, who are leading contracting firms, scaffolding suppliers and manufacturers, designers and more. Our fundamental aim is to raise and maintain standards within the industry.
"Our organisation incorporates a number of standing committees which include health and safety, technical, security, contractual and hire sales and manufacturing. Each committee is made up of authorities and specialists from within the industry. Their function is to produce, regularly review and update guidance documents, which currently consist of more than a hundred publications which are available to members and non-members alike.
"We set criteria and standards for our contractor, supplier and design members to achieve and hold regular in-depth audits to verify compliance. We also focus on innovation and engage with the construction industry with involvement of various organisations such as Build UK, HSE, CEN, UEG, IOSH etc."
Image credit | Shutterstock