Structural engineer alerts authority to inadequate steel beam designs for low-rise domestic extensions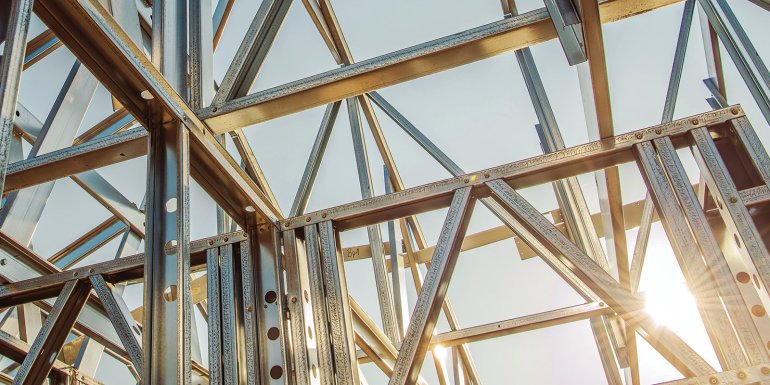 A structural engineer checking building regulation applications submitted to a local authority has become increasingly concerned about the number of designs – submitted to show compliance with Part A of the Building Regulations – they have judged as inadequate.
Over the past year, the reporter's attention has been drawn to the number of issues they have had to raise in respect of steel beam designs for low-rise domestic extensions, loft conversions, flat conversions and similar projects. The reporter's main concerns are that:
some users of computer programs fill in boxes without a sufficient understanding of structural design
the effective length of steel beams designed under BS 449 and BS 5950 has been incorrect; and
steel beams have been designed as fully restrained when they should have been designed as unrestrained.
The reporter has assessed calculations for steel beams supporting timber floors and roofs that have shown the beam as fully restrained between supports; however, when the reporter has assessed the effective length based on the full span, the beam is judged as inadequate. The reporter has also had instances of beams supporting masonry walls being designed as fully restrained when, in the reporter's view, they should be designed as unrestrained.
The reporter says most of these issues have arisen when designers have incorrectly used proprietary structural design packages. The reporter believes a significant driver is the use of structural design programs by unqualified designers. It is very easy to purchase a software program and, with little training, prepare and submit design calculations. In the experience of the reporter, these concerns do not apply to steel elements designed under Eurocode 3 as there is greater guidance in this code and it is not commonly used by unqualified designers.
The reporter goes on to say some local authorities do not deploy checking engineers and some approved inspectors only check larger schemes. This lack of checking could lead to incorrect designs being accepted. The reporter finds at least one incorrect design each week, and considers that a similar picture across other regions would suggest many incorrect designs could be progressed every week and, ultimately, structures built in accordance with those designs.
The greater number of issues the reporter has noticed concern designs to BS 449, which they believe is a simple code that lends itself to being used by unqualified designers; however, the reporter has also found that some experienced engineers are unaware of the revision to Clause 26a of BS 449 in November 1995 concerning loading to top flanges and beam end fixity. The reporter understands that BS 449 is no longer supported by the British Standards Institution (BSI) and that, although not cited under Part A of the Building Regulations, building control bodies are unable to refuse its use. Nevertheless, the reporter suggests that BS 449 could be deleted from use. The reporter has found fewer issues relating to applications designed under BS 5950 as they believe Table 13 gives clearer advice regarding the effective lengths of beams.
The reporter believes that around 30-40% of structural applications originate from designers who are not members of any professional engineering body and, therefore, do not become aware of design issues through journals or other related information sources. Communicating with this group of people is difficult.
The reporter makes several suggestions:
the new Building Safety Regulator could consider a requirement that only qualified engineers should submit calculations
software packages for single beams designed under BS 449 and BS 5950 should use a default effective length of 1.2L and treat beams as unrestrained
there should be more guidance relating to the lateral restraint of beams. The only material the reporter could find regarding lateral restraint to steel beams was P360 Stability of steel beams and columns published by the Steel Construction Institute. This document provides details of how beams can be restrained, but the reporter believes good site supervision is required to achieve the details on-site; and
the reported issues should be raised with all engineers checking building regulation applications.
Comments
Those undertaking structural design must be competent to do so. Incompetence can cost lives.
CROSS receives many reports about structural designs being undertaken by persons who appear not to be competent, particularly in respect of work undertaken in the domestic residential market.
The reporter suggests a requirement that only qualified engineers should submit calculations; CROSS agrees with this suggestion and recommends that all structural designs be signed off by an appropriately experienced chartered civil or structural engineer who is a member of a professional body that regulates structural designers.
Some of the reporter's concerns relate to designs undertaken to BS 449 and BS 5950. BS 449 is not maintained and BS 5950 has been withdrawn by the BSI. Approved Document A does, however, state: "There may be alternative ways of achieving compliance with the requirements and there might be cases where it can be demonstrated that the use of withdrawn standards no longer maintained by the BSI continues to meet Part A requirements."
CROSS recommends that structural design be undertaken in accordance with the current design standards as listed in Approved Document A. Designers should also note that professional indemnities may only cover designs carried out to codes and standards stated in Approved Document A.
The use of software to produce designs for simple steel beams may, in some cases, be happening because the user is not competent in structural design. They may think an automated design process will take all matters into account. However, inputs determining effective lengths and buckling parameters must be determined by the user, and unless the user is suitably qualified and experienced then their design may be unsuitable.
Designers using structural design software should have enough experience and knowledge to anticipate the software outputs and recognise any that are not correct. The concepts of buckling and restraint require sound engineering judgement. Competent structural engineers know that stability relies critically on restraint conditions.
The reporter has suggested that default settings for effective lengths and restraints in software should be set at values that would produce more conservative designs; this may be helpful in some cases, but is no substitute for competency. Structural engineering is a safety-critical profession.
Structural design, regardless of the use of software or not, must go through appropriate checking processes – either within the design organisation or an independent organisation – as part of validating the design.
To subscribe to the CROSS UK newsletter (structural and fire safety concerns), visit cross-safety.org/uk/user/register
---
Further reading
The Institution of Civil Engineers' Submission of structural engineering data for approval under Part A of the building regulations: bit.ly/ICE_submission
Steel Construction Institute Publication P360 – Stability of steel beams and columns in accordance with Eurocodes and the UK National Annexes: bit.ly/SCI_P360
Inappropriate use of software by persons who are not competent has been reported to CROSS on several occasions, including, for example, CROSS report 989 Dangerous design of a retaining wall: bit.ly/CROSS_989
---
Image credit | Alamy