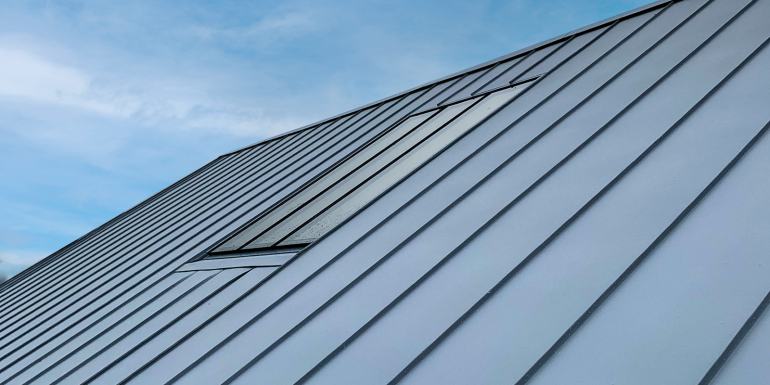 Paul Trace from Stella Rooflight uncovers the myths around the use of rooflights in zinc roofs and offers some advice
Zinc roofs have been used for more than 200 years, but have finally hit their prime. Versatile, robust and with multiple colours and styling options, they are an architect's dream. What's more, with a growing focus on sustainability in design, zinc is a 100% recyclable material that is also energy efficient to produce.
Zinc's versatility makes it ideal for a range of roofing projects – for example, agricultural projects such as converted barns, as well as listed or protected buildings, such as those in conservation areas. Zinc colours can blend or contrast with the building, while different textures such as ripples, grooves, and scales can help enhance the aesthetics. A zinc roof also offers longevity; it has excellent weatherproof properties and is UV-resistant. This ability to withstand harsh conditions adds to the lifespan of a zinc roof, as does its ability to resist corrosion. What's more, during such a long lifespan, maintenance requirements are minimal. The main work needed is to clear debris such as fallen leaves and ensure the zinc is treated where necessary.
These benefits make zinc roofing an attractive proposition. However, some designers with experience of using zinc roofing will highlight the trade-off you may have to make with a zinc roof in terms of detailing. For example, many may steer away from zinc where the project includes rooflights because of the challenge of successfully detailing watertight junctions, particularly with bulkier rooflights. While designers might choose other natural light options, if a zinc roof is the right choice for your property, does there always have to be a trade-off?
Can you install rooflights in a zinc roof?
There are several specific concerns when it comes to installing rooflights on a zinc roof. One is the fact that rooflights can tend to look bulky on a zinc roof. This is especially apparent as a zinc roof can have an ultra-thin profile. The fact that many rooflights can have a bulkier frame can deter architects and property owners on aesthetic grounds.
When there is an overlap or large seam, there is also a potential problem with heavy rainfall. A thicker rooflight profile can increase the risk of water ingress, which can be exacerbated when the roof pitch is low. Without a high angle to promote water run-off, there is a risk that rainwater will pool at the top of the rooflight. This may be fine in the short term but may cause long-term issues, especially if the water finds a way into the roof. One way to address this is to opt for rooflights that fit flush against the roof. This can help prevent the risk of water ingress while also offering a more pleasing aesthetic and maintaining the clean lines of the roof.
Key considerations
1.Design
A zinc roof is often chosen for aesthetic reasons. The installation of a rooflight, particularly bulky ones, can be unsightly on the streamlined, thin profile of a zinc roof. This is often the case where zinc roofing is used in conservation areas as it can work sympathetically with slate roofing. However, for rooflights to be approved by conservation building officers, it is crucial that they are part of the seamless design of the roof. A subtle design is essential, and this is best achieved by using rooflights that sit flush against the roof so they are barely detectable.
A thin but durable frame can help to ensure rooflights meet the needs of a conservation plan and remain in keeping with the sleek design of the roof. Stella stainless steel slim rooflights sit flush against the roof, helping to improve aesthetics, meet the needs of conservation regulations and reduce the risk of water issues too. All Stella rooflights are bespoke made for each project and can therefore be designed to fit any size or shape required. Also, much like a zinc roof, the stainless steel rooflights offer unrivalled longevity and will not rust, unlike mild or carbon steel framed alternatives.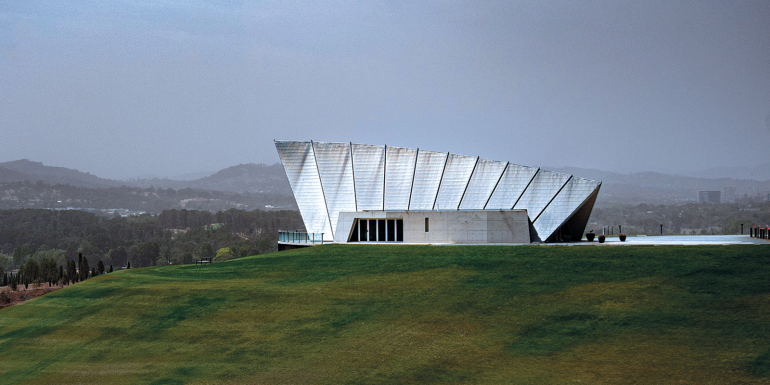 2.Roof pitch
The pitch of the roof can be a significant consideration when installing a rooflight. A low pitch can mean that rainwater doesn't run off with ease. As a result, more standing water on the roof can cause it to leak inside, and the seams around the rooflight can cause capillary action to draw rainwater into the roof construction.
The most successful rooflight installation will be in properties with a significant roof pitch. Ideally, roof pitch should be greater than 14 degrees as capillary action is more likely in lower-pitched designs. It is still possible to install rooflights at a low roof pitch, but it becomes more important to opt for a thin profile to prevent the build-up of water around the frame or head. You can also help to mitigate the risk of rainwater ingress by installing a gully around the rooflight to improve drainage and reduce the amount of water that flows over the top of its surface.
3.Width and seams
Another key consideration is the width of the rooflight. Naturally, many property owners appreciate large rooflights that let in as much natural light as possible. However, larger ones on a zinc roof can also increase the risk of rainwater ingress as larger quantities of water have to be diverted away from the head of the rooflight.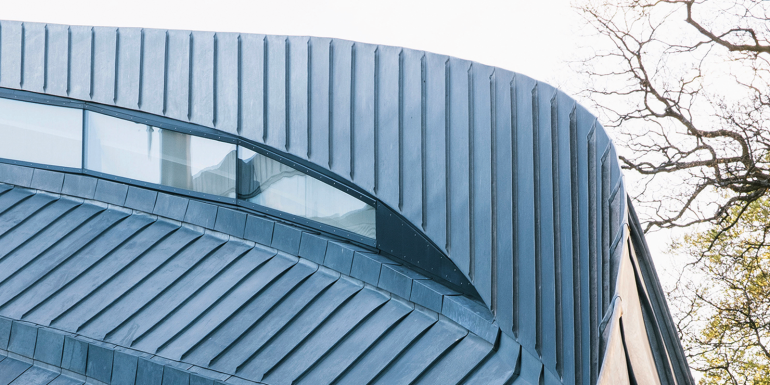 A large rooflight will typically be installed across multiple seams in the roof. However, the more seams it crosses, the further water has to be diverted. This diversion can cause puddling or pooling, increasing the risk of rainwater build-up and ingress into the fabric of the roof. Therefore, ideally rooflights should not cross more than three seams in a zinc roof. This is an important consideration when working out the maximum width of the rooflights and worth noting at planning stages ahead of detailed design.
Understanding these characteristics helps to ensure that using a zinc roof doesn't mean making a trade-off with rooflights. With planning and consideration, you can have the best of both worlds, bringing daylight into properties while using a durable, attractive and highly recyclable material.
More at stellarooflight.co.uk
See innovative zinc roofs at bit.ly/ZincRoofExamples
Image credit | Alamy